Some bad behaviors that can increase your auto insurance costs
Driving Under the Influence
Risking yourself as well as others on the road, intoxicated driving absolutely obliterates your chance of acquiring the very best vehicle insurance protection quotes. After a drunk-driving conviction, some states require the insurance protection business to submit an unique type of form known as a FR-44 or SR-22 just to get insurance on the vehicle.
Research by NerdWallet reveals that one drunk-driving conviction boosts the typical car insurance coverage quote by over 30% in Kansas.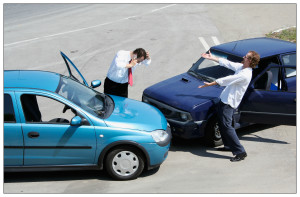 Speeding
It's no shock to anybody that speeding tickets cause insurance rates to go up.   Unfortunately, many people underestimate the amount of increase from a single ticket, especially if that ticket involves potential harm to others (like a construction zone ticket).
Research in Kansas estimates that three tickets for minor speeding offenses (15-20 mph over the limit) would dramatically increase the costs of coverage by over 33 % per year.
Bad Credit
I know, I know.  It seems that credit is involved in everything.  So why should it also be used in insurance?  It's used because it is an easy proxy to determine bad behavior in the future.
The majority of insurance coverage companies know exactly how you handle credit score when they find out car insurance coverage premiums, and a lot of states allow them to do so. Whether it's reasonable or otherwise, insurance providers mention that according to their information, people with poor credit score commonly have the tendency to send even more and likewise costlier cases than people with good credit score.
To learn about clients' credit rating practices, insurance protection company inspect their credit-based insurance coverage scores. A lower insurance protection score can relate into higher automobile insurance coverage quotes. A Kansas motorist with insufficient credit rating would pay 18 % more generally for car insurance coverage as compared to the really same vehicle driver with terrific credit history.
Your insurance coverage rating is various from the credit rating score that lenders use, however it's based upon equivalent aspects. FICO, among the business that calculates insurance coverage scores, encourages the following to handle your insurance coverage rating:
1) Make your credit card payments, and other loan payments, timely
2) Only apply for a loan when it is needed and don't apply just to save $20-$30; you'll pay for it later
3) Keep the outstanding balances on your credit low as compared to the amount available
Conclusion
The best way to raise your rates for auto insurance is through speeding, getting a DUI, and having poor credit.  If you can avoid these issues, you can have a much better chance of getting a great rate on your car insurance.
At Hubbard Insurance, we are dedicated to assisting you discover the absolute policy for your insurance coverage requires. We know that there are a lot of options out there and we want to surpass all of your expectations for your insurance requires. As our customers age, their requirements alter and we work with them to discover options that fit those needs.